This week promises to be both a busy and an interesting one for us.
On Thursday (Nov. 15) we'll be at the Southeastern Brain conference at Cary Academy in Cary, North Carolina.  Cary Academy uses Membean for both Middle and High Schools and we are excited to meet teachers and students we've primarily interacted with only via email!

Then it's a mad rush to get to NCTE  on the other coast.  This year, the NCTE (National Council for Teachers of  English) annual convention will be held in Las Vegas from the 16th – 19th.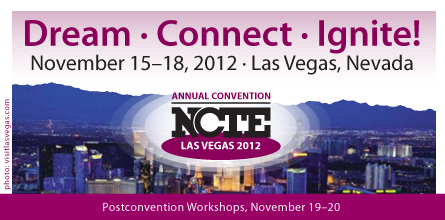 This is also the first year that Membean will be at this conference and we are excited to meet new people and put a face to many of our existing teachers.
The Membean team is always interested in how we can make our product better and meet the needs of every student and teacher. If you have suggestions for us, just want to meet us, or share your story on how Membean is helping you in your classroom, stop by at booth 717 and bring friends!
If you are a current user of Membean we'd love to get a chance to know you.  If you have a friend going to NCTE ask them to stop by. We'll have computers setup so they can try Membean and lots of information for them to take back.
{ 0 comments }