Writing Assignments for Everyone
There is more to learning a word than knowing its definition. The spectrum of word knowledge spans from meaning and pronunciation to a full-fledged understanding of a word and its nuances. If they understand nuance, a hard thing to master, students can construct original sentences using the target word in their writing.
Writing Assignments for Everyone
Last year, we announced a limited release of writing assignments. We listened and incorporated the feedback we received, and are thrilled to release it to all teachers and students. This means that writing assignments will be available to both middle school students and high school students!
Membean offers two types of assignments:
Cued Assignments: Writing assignments with cues are both creative and challenging. Students have the opportunity to co-write with a famous author!
Simpler Assignments: Writing assignments without cues allow students to create their own context.
1. Cued Writing Assignments
Cued Writing Assignments provide a prompt (cue) and ask students to build upon it, creating a cohesive piece of writing. 
All writing cues are extracted from literary works or popular books. The cue below is from Harry Potter and the Goblet of Fire by J.K. Rowling.
Example Task: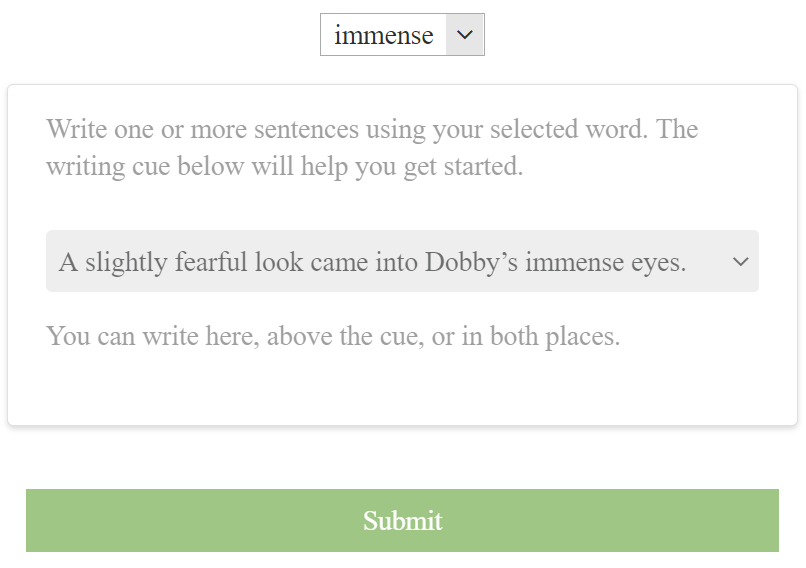 Example Creative Response: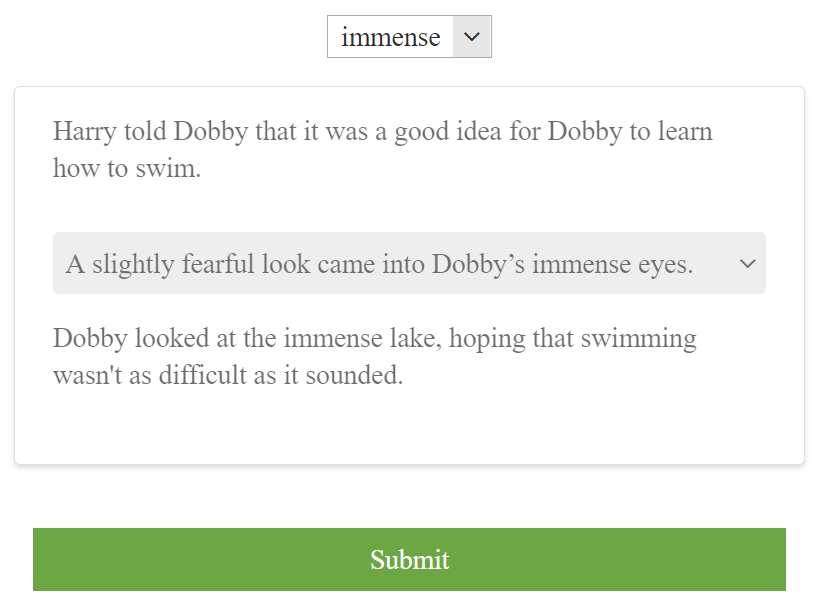 Students in Control
Since students can choose from a list of words and a list of cues, they have plenty of freedom and flexibility to pick words and cues that appeal to them. 
2. Simpler Assignments without Cues

NEW
Cueless writing assignments provide freedom for students to create their own context. They are simpler than cued assignments, and may be better for lower grades.
Example Task: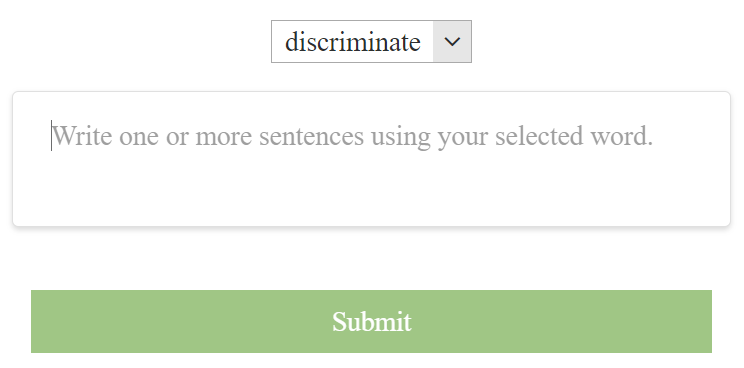 Example Simple Response: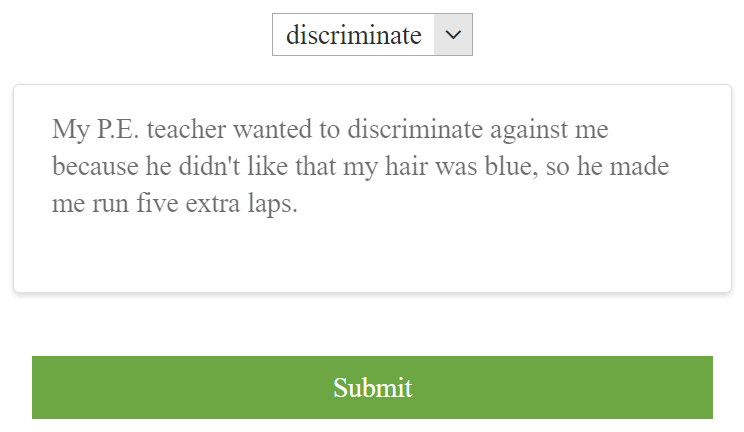 As you can see, this type of writing assignment is much simpler than the cued assignments, and may be a better option for lower grades, or students struggling with cued writing assignments.
---
How to Create an Assignment
You can generate a writing assignment from the Assignments tab on your class dashboard and personalize the number of words, required response length, and due date. You can also choose whether or not you would like to include cues.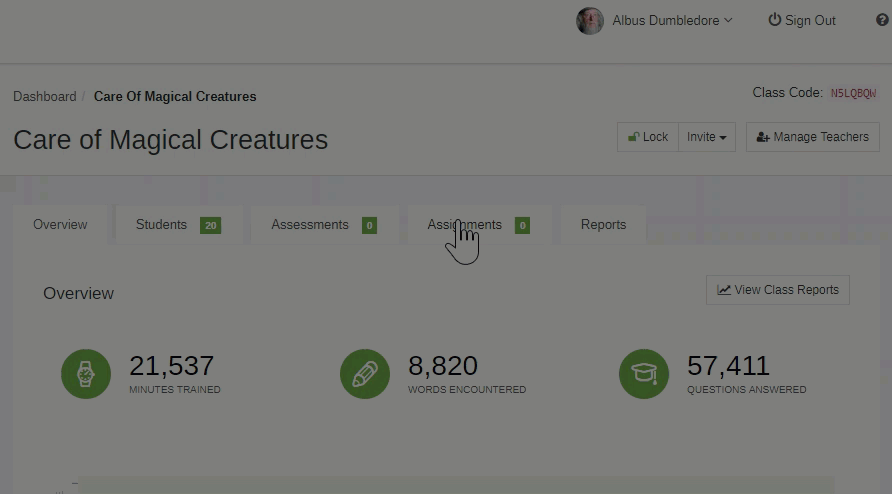 How to Grade an Assignment
Grading writing assignments is very simple. You can rate each response between 1-5 stars and have Membean calculate the grade for you, or you can grade the assignment as a whole with Quick Grade. You will also have the option to leave comments on every student response.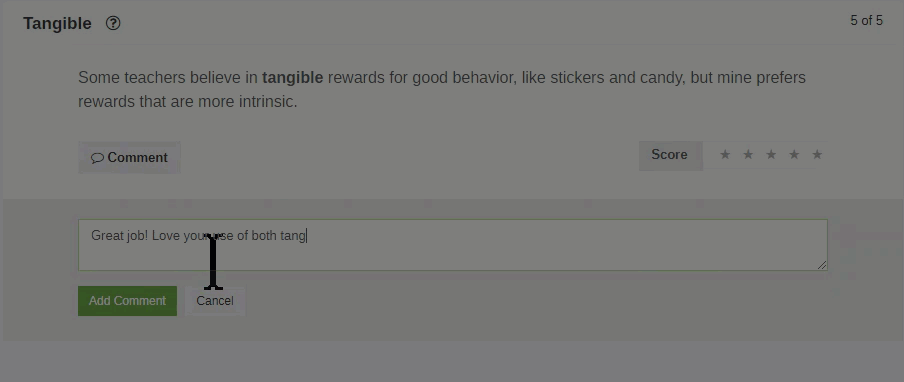 ---
Watch Videos
Quick Teacher Intro
Student View
---
Get Your Students Writing!
Writing assignments are unique to Membean's vocabulary platform, and we're so excited to see the effects this feature will have on your students' writing. If you have any questions or feedback, feel free to contact us at support@membean.com.